Finances – Starting or Finalizing investments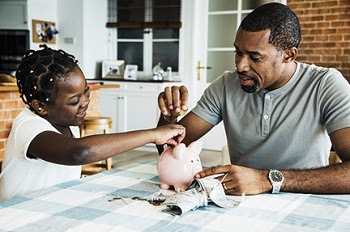 As we get older, the future of retirement draws nears. But that shouldn't stop you from saving and investing your money into realistic wants and needs! There are a variety of options you can invest in; you just need to research and find the best ones that suit you! To help you get started, a couple options listed below can help you start investing as soon as possible!
1. Retirement Plans:
Retirement plans are often the easiest places to start investing. Through your employer or through an investment account you set up for yourself, your money is spread out over a diverse set of investments. A major benefit of retirement plans is that most of these plans allow your money to grow tax-deferred, which means you don't pay taxes on it until you withdraw from the account.
2. Index Fund or Actively-Managed Mutual Fund
If you have taken advantage of tax beneficial retirement plan investments from Option 1, and you are looking for other simple ways to invest, a mutual fund might be your next best option. Unlike retirement plans, there are no maximum limits as to how much you are able to invest.
3. Digital Investment Advisor (or "robo-advisor")
The newer option on the investment scene (a robo-advisor) uses algorithms to invest money, rather than human advisors. When you open an account with a robo-advisor, you answer questions about your risk tolerance and your goals, and then they suggest a diversified investment portfolio.
This article is for information and illustrative purposes only and does not purport to show actual results. It is not, and should not be regarded as investment advice or as a recommendation regarding any particular investment action.