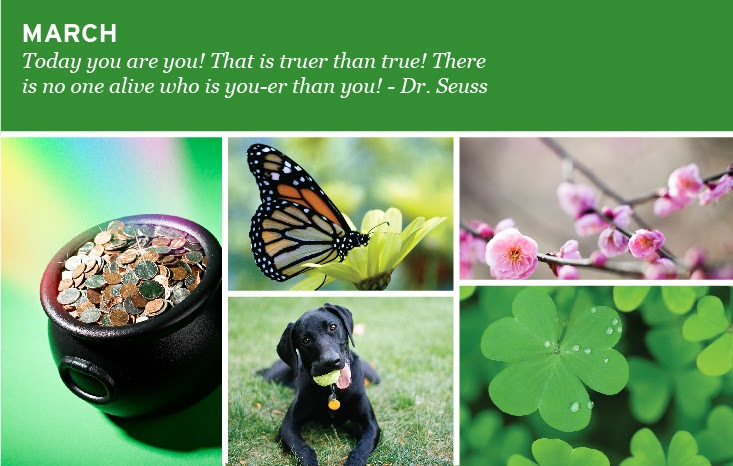 INTERESTING FACTS…


 •
"From the Latin Martius, the first month of the earliest
Roman calendar. It was named after Mars, the Roman
god of war who was also regarded as a guardian of
agriculture and ancestor to the Roman people."
 •
March is National Professional Social Work Month, Barbecue Month, and Garden Month.
 •
The Peace Corps was established by President John F. Kennedy on March 1, 1961.
 •
March Birthstone: Aquamarine.
 •
March Flower of the month: Daffodil.
 •
Zodiac Signs: Pisces, Aries.

ALSO IN MARCH…


 •
March 2 —Dr. Seuss Day
 •

March 8

— International Women's Day
 •

March 14

— Pi Day
 •

March 17

— Saint Patrick's Day
 •

March 19

— Saint Joseph's Day
 •

March 22

— World Water Day
 •
First

Wednesday

— World Math Day
May the sun shine, all day long, everything go right, and nothing wrong.